Packing isn't easy for me; I never can figure out what I can live without and I always think I can't, or don't want to, travel without everything! So, after spending MONTHS "preparing to pack" for our 3 week trip to Italy for our wedding and honeymoon the day finally came.
We had an incredible but simple wedding, and a wonderful honeymoon. The withdrawals from returning home from such a fantastic time are real.  In the future I may do a blog post on all of the steps it takes to get married in Italy; it was a lot of work but so worth it.
I now can look back to the items that I so diligently researched and stockpiled for months, and pass on to you what I loved taking along. I am definitely not a light packer, but please also remember it was our wedding. I know I packed things that you may be able to live without … or not. 🙂
Also, we  took advantage of any help we could get along the way, porters, bell caps, etc.  Remember the streets are cobblestone in a lot of European cities. (see pic of my happy bellman, aka husband) Of course the lighter the better, but some things you just NEED to take along!
My actual packed suitcase. One of them. The other one had wedding stuff in it.
1) Phone Case on a Strap by Bandolier
This was by far the best purchase that I could have made!  I knew my phone camera was good enough for photos but I also knew that cell phones are the number one item stolen in Europe. I worried that every time I took it out of my pocket, someone would take it and grab it.  Plus for all of that water in Venice – I knew my phone had no chance.
The Bandolier is a phone case with a strap. They are super fashionable and come in many colors of leather and vegan leather with changeable straps. Hearing the horror stories of thieves cutting your purse strap, I opted for the chain and leather strap – plus I thought it could transition nicely from day to night.
You can find it on Amazon from Bandolier! HERE
*Don't forget to check out the purse add on too!

2) Extra Large Hanging Toiletry Bag

I went for 3 weeks so I needed a toiletry bag that could hold it all. Plus I knew it needed it to hang due to limited or no counter space in most European bathrooms. So glad I purchased this bag. It was perfect and roomy – with a small detachable bag at the bottom for your daily makeup, etc.  I love how the sections were see-through so that I wasn't always digging for my items. There is also an outside pocket that I kept my makeup wipes in. At 12×9.4 it can hold so much!
Get it on Amazon: HERE
3) Packing Cubes
I chose the Eagle Creek Compression Cubes.  Any packing cube will make your trip organization better, however I like how lightweight these nylon cubes are. If you buy the cubes that are more formed and you use the contents, putting those items in a dirty laundry bag, then you will run out of space in your suitcase.
These bags not only zip with an extra zipper to compress the contents, once they are emptied out they are super flat and light for the trip home. I like to have a selection of packing cubes to choose from depending on my trip.
Get it on Amazon: HERE
4) Walking Shoes
Let's talk shoes.  You NEED comfortable shoes. For the 3 weeks I brought a pair of flat walking sandals, a pair of flip flops with arch support, and a pair of wedged walking shoes. I wish I would have also thrown in beach flip flops because I didn't want to wear my nice ones in the water.
So many women there also wore white with metallic or very colorful tennis shoes but I accidentally left without mine. Athletic shoes seem rare, unless you are exercising or a backpacker. Reminder,
I've listed what I brought below, plus some ideas for the stylish tennis shoes I was referring to, and on the bottom, some picks for the cooler weather .
Wedges: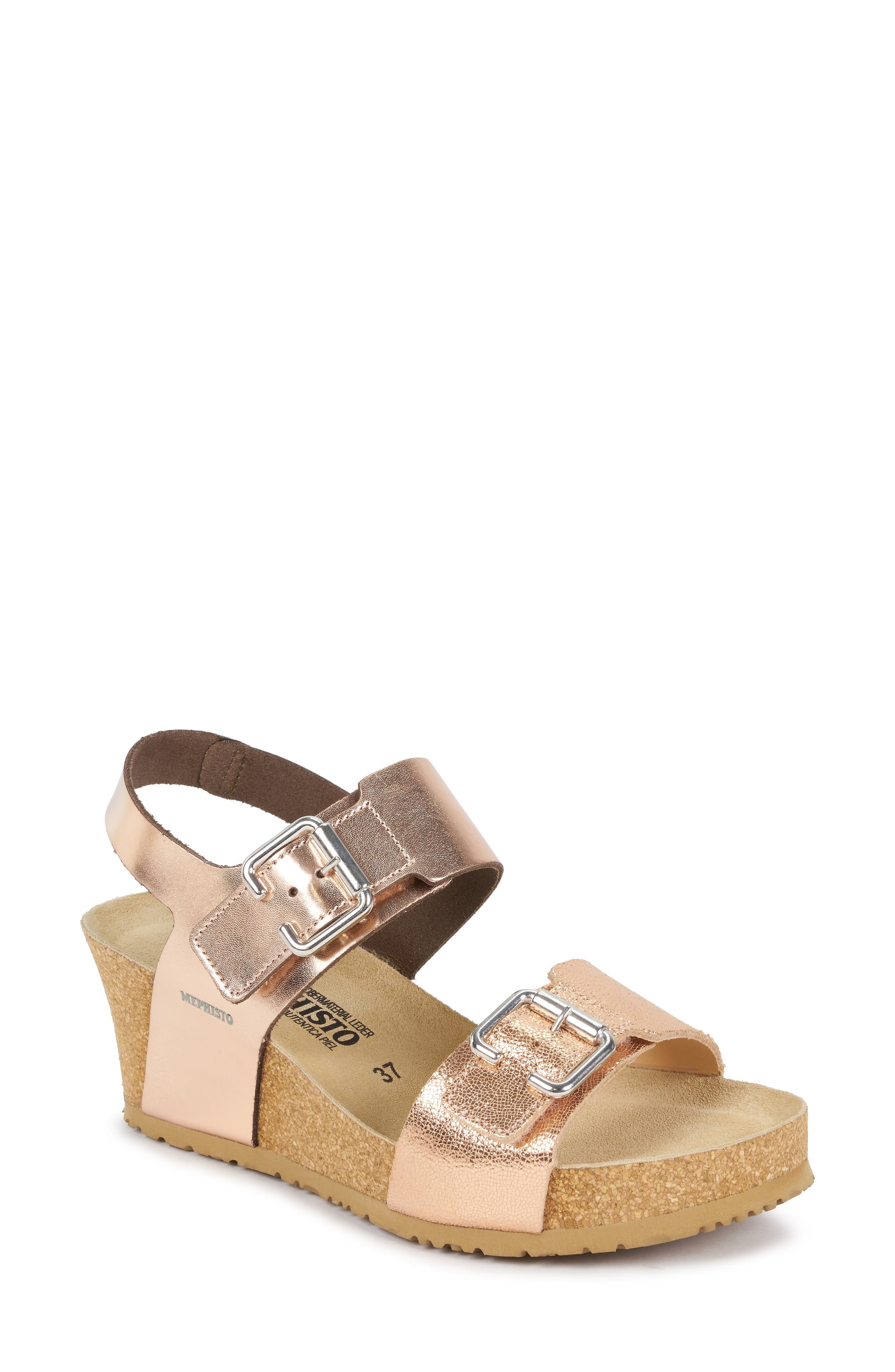 If you've never tried Mephisto you are missing out. They are known for their comfortable yet stylish walking shoes.  This style, the Lissandra,  was my favorite because I could wear them all day and then still look dressy enough to go to dinner. I literally wore them for hours and hours!
They come with a hefty price tag, but they are so worth it. I have a wide front foot and narrow heel so these were perfect because I could adjust them in the front and back to fit perfectly which is something extremely hard to find.
All of the colors are nice, but I purchased the "Platinum" for ultimate coordination.
Buy Lissandra by Mephisto HERE
Flat Sandals: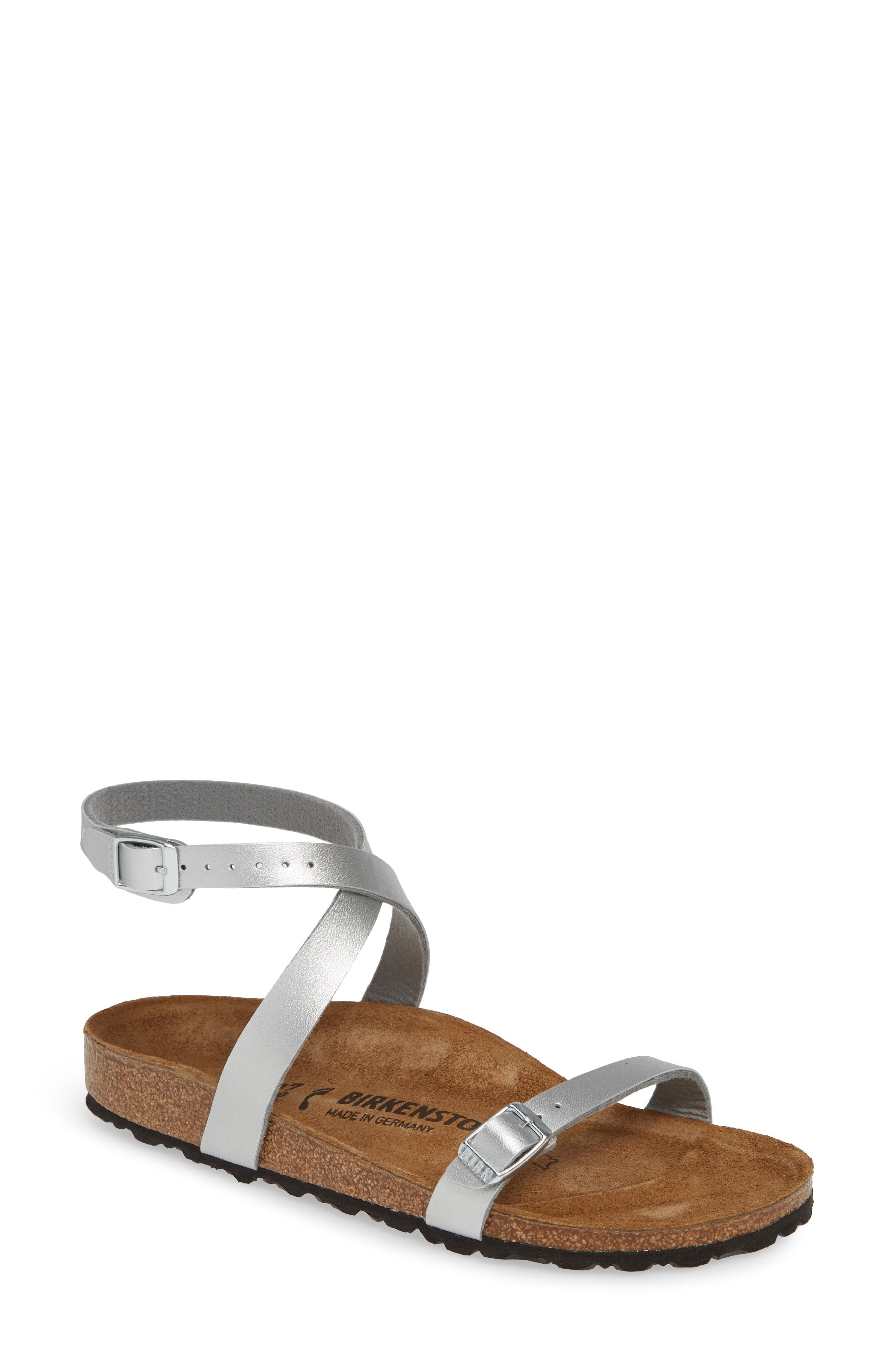 Birkenstocks are always a well-known comfort choice, but getting the styles with an ankle strap like I did helps support your foot even on those uneven cobblestone streets!
Get them HERE
Flip flops with support: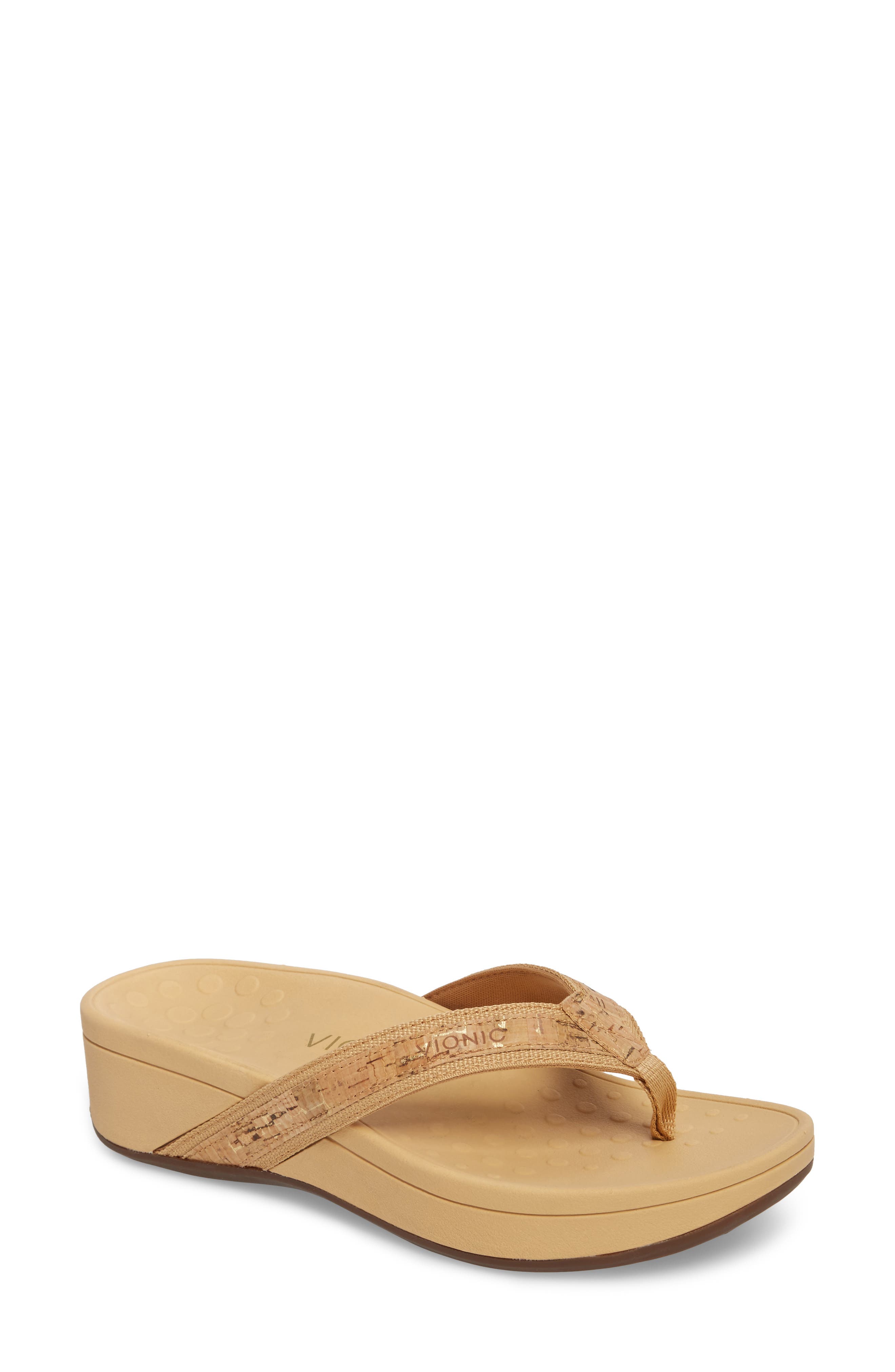 I have two pairs of Vionic flip flops. They are a little dressier than plain flip flops and have great arch support so you can walk in them all day – which some days I did!
See Vionic Flip Flops HERE
Tennis Shoes with some bling:
Like I mentioned above, I forgot my "cute" sneakers at home. I noticed the rage there was all of the designer shoes or tennis shoes with some bling. A few are below but keep and eye out for cute sneakers that you can wear with a dress or slacks….very stylish!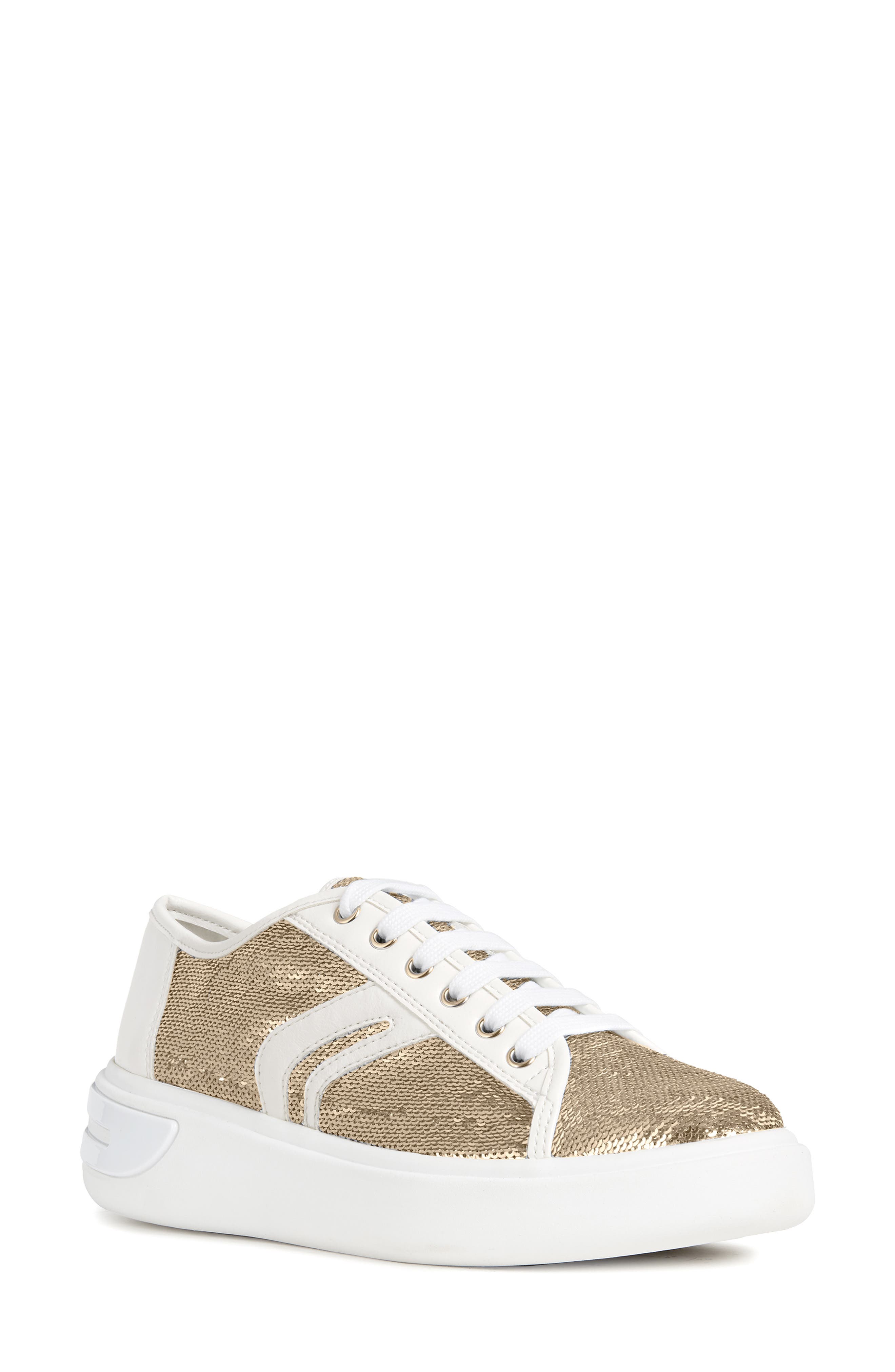 This beauty comes in silver and gold and boasts more arch support. See them HERE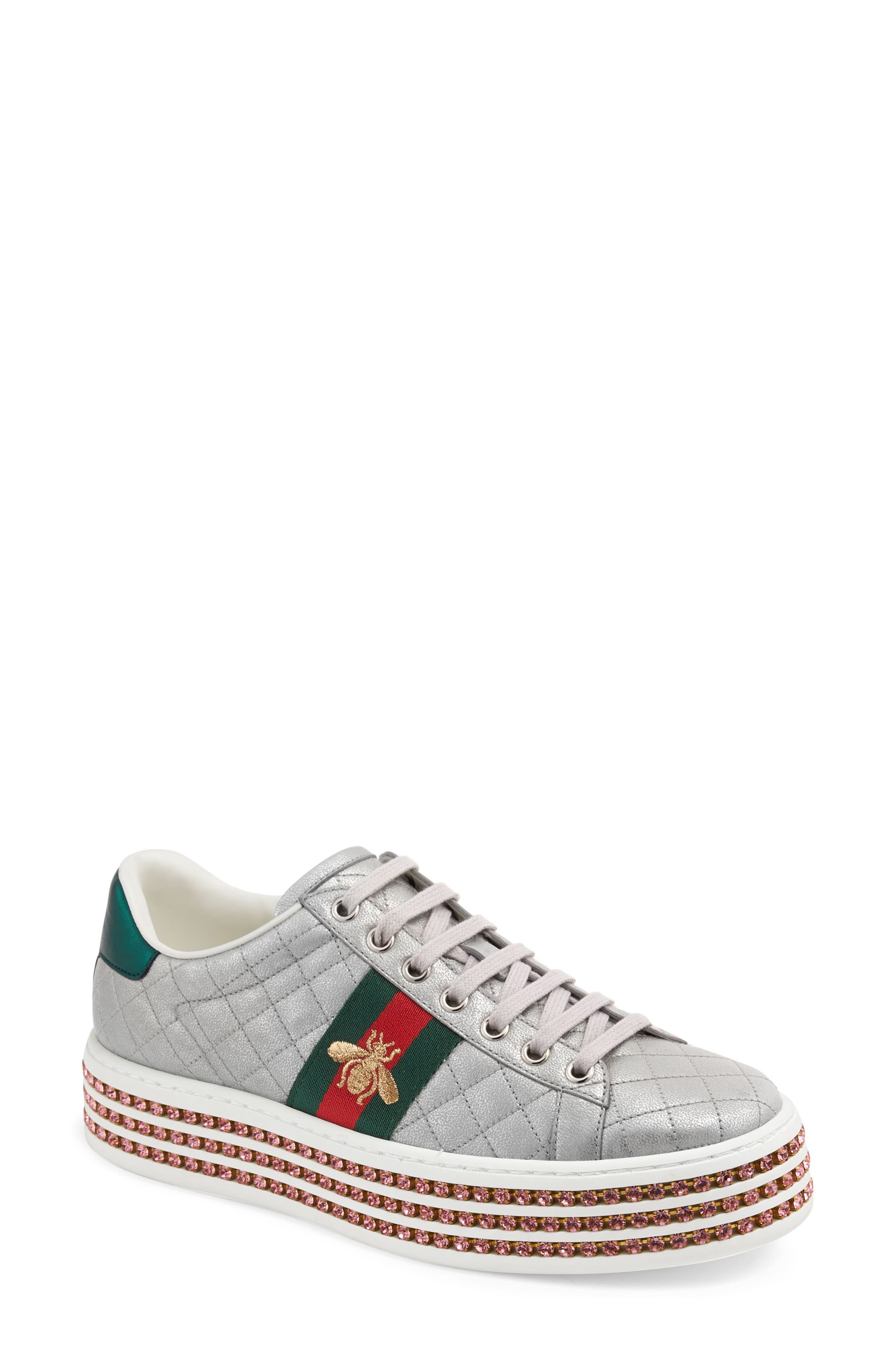 Nothing like Gucci. I absolutely LOVE LOVE LOVE these, but they are too pricey for me (for now)….a girl can dream, can't she!?

Check out these gorgeous Gucci's HERE
COMFORT SHOES FOR COOLER WEATHER
I went in the spring, but flip flops and sandals may not do in the winter in Europe. I've chosen a few below that will keep you stylish and comfortable.
Blondo Gerogette Waterproof – the whole line of Blondo waterproof are great travel shoes because of the comfort and the water resistant properties. (Below)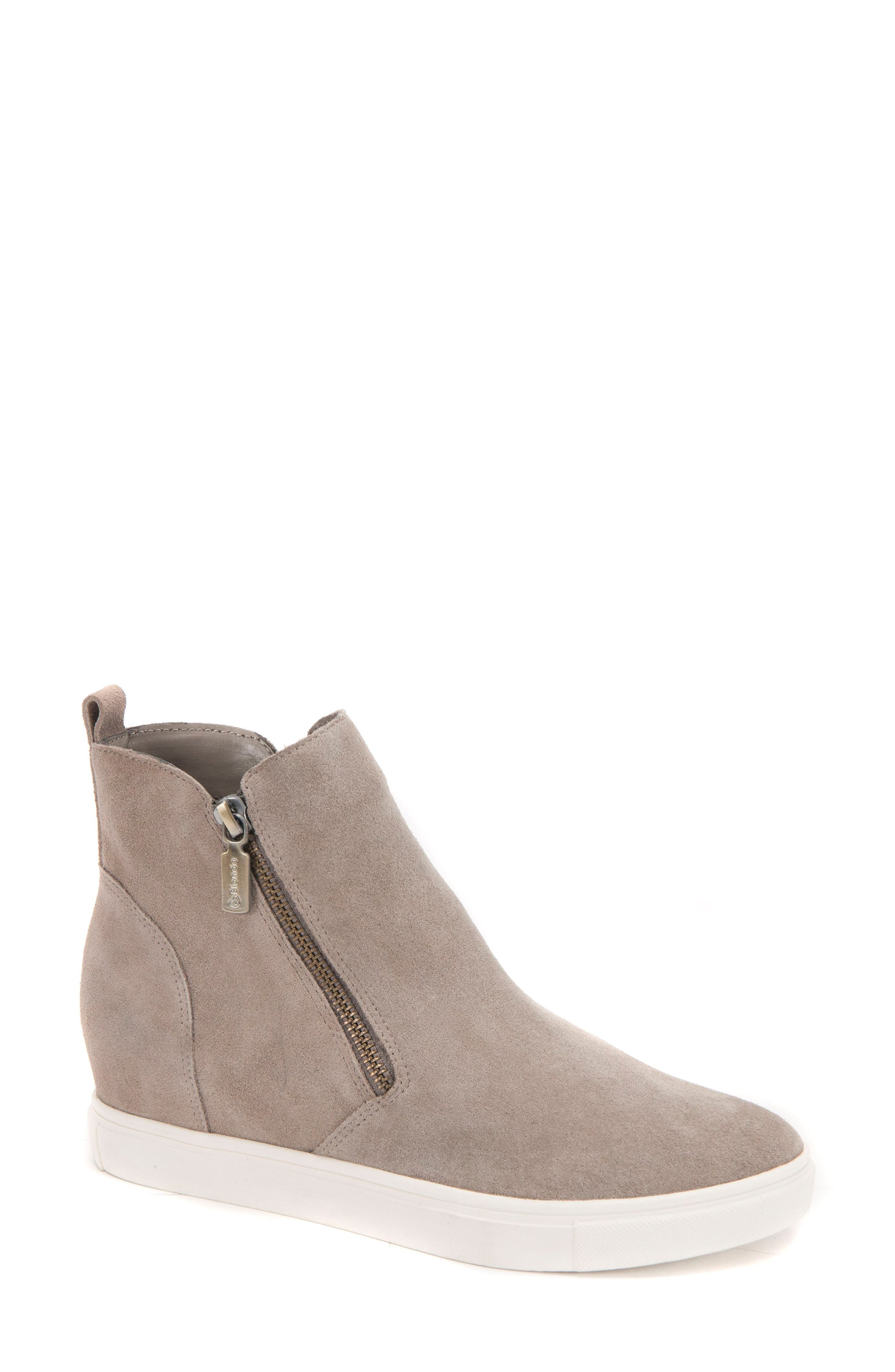 Get Blondo Georgette Waterproof HERE
Clarks Un Maui Leather Sneaker (below)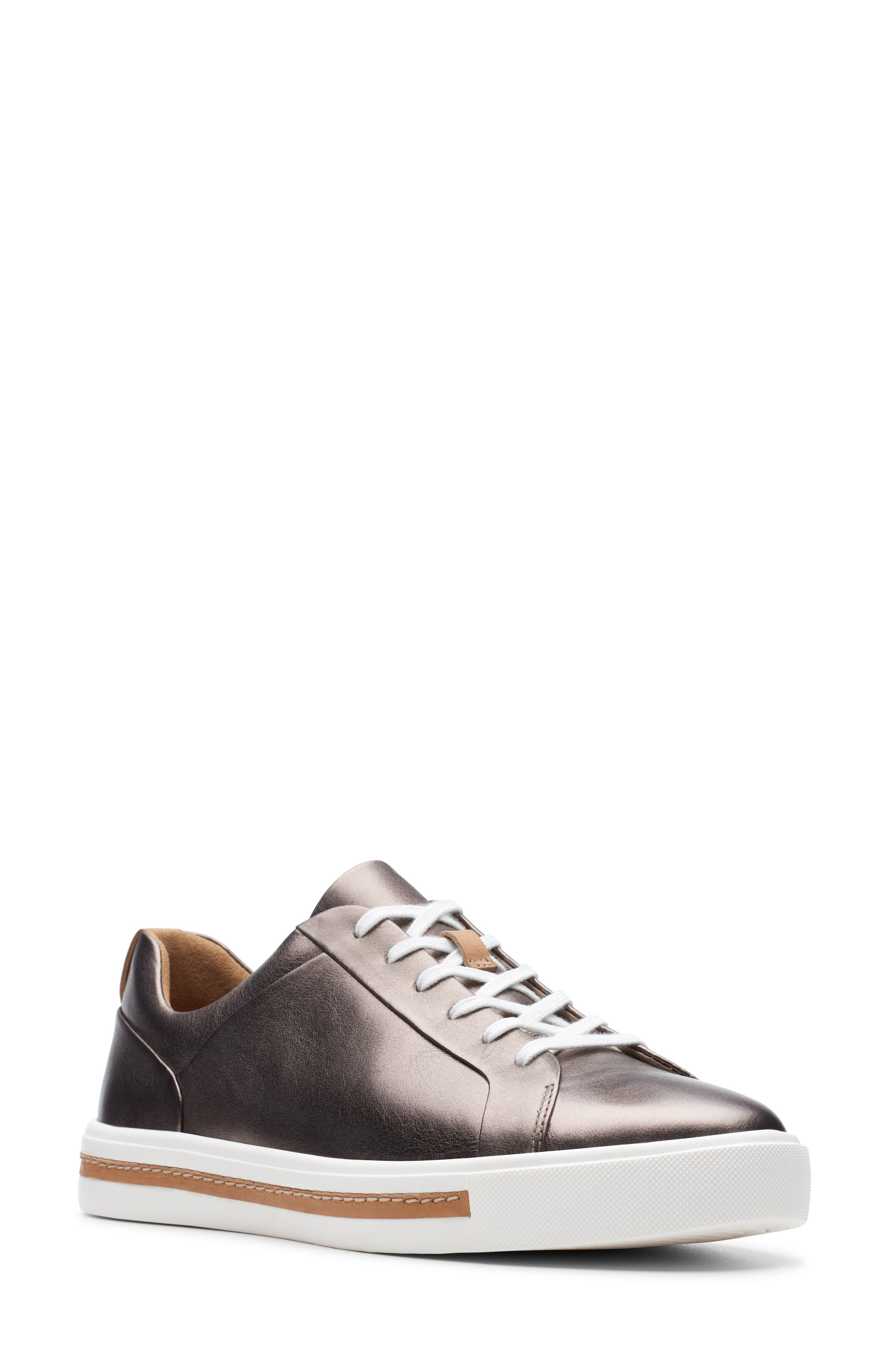 These are so cute and I love the shiny bronze color. Get Clark Un Maui HERE
Rothy's
I wore Rothy's a ton while traveling. Soft rubber sole and flexible fabric make them super comfortable. One of the greatest things about Rothy's are that they are made of recycled water bottles! Plus you can wash them in the wash machine and they come out amazing.
I tried "the flat", and "the point". With my wide foot I preferred "the flat", but all their styles are awesome.
Get Rothy's  HERE
5) Umbrella
Rainy season? Don't forget to pack your umbrella! Make sure to get one that will help with the wind and be big enough.
I like this one from Amazon. Get it HERE
6) RFID blocking sleeves, and passport holder
I'm sure technology can change so always read up on current schemes but if your credit card has the wifi symbol on it – it can be read though your purse unless it is in a RFID blocking sleeve, purse or wallet.  Same goes for your passport.  You can buy a nice wallet or purse in your style that has this protection but sometimes you want to just grab a card and put it in your purse or regular wallet. This set is good to have on hand to use for all travel or even all of the time!
See them on amazon: HERE
7) Packable Daypack by Eagle Creek
We tucked this super lightweight bag into my purse in the morning and then if we found souvenirs while out for the day (which we always did, this is Europe right!) we had it to carry our stuff back.  We also used it when we needed to carry a towel, water bottle or umbrella for the day.  Unlike a lot of other day packs, I like that this style has a pocket on the side for a regular sized water bottle if needed.
Check it out on Amazon: HERE
8) Extra Phone Battery
Every day we went though our entire battery plus a spare battery.  That's because we used our phone for maps and for taking photos. This model is light enough to carry all day and comes in so many colors. Be careful and always read the fine print of any batteries and make sure they only need an adapter to charge them and not a converter.
See them on Amazon: HERE
9) HipsSister
The best idea to keep your money close to you.  A hipsister is a modern day fanny pack but even better! Stylish and discreet there is not a clip on these for someone to undue to steal off of you. You buy them in your size and step into them.  Several pockets to hold your money, keys, glasses, etc. You can also turn them inside out for even more protection. The Global is bigger and will also hold your passport and the Left Coast sister also has a reversible option. In addition, there is an open slot for your phone if you don't want to zip it away. (Although I don't' recommend doing that in super busy tourist areas). Perfect for travel and going to the gym.
Check it out on Threadcessories: HERE
10) Water Bottle with filter
This is slightly different than the one I used but had a Camelback and a Brita with us.  There's not always bottles of water for sale and if there are they can get expensive. Italy had a lot of water refilling stations but I wanted a filter on my bottle to make sure I enjoyed the taste.
Get your Brita water bottle on Amazon: HERE
So now that you have those 10 must have items. Here are a few "you might want to have" items to think about…
An extra big duffle or suitcase for all that you buy! I know friends that buy that extra suitcase at their destination and check it. That is definitely an option if you are a shopper! I opted for this packable duffle. I brought two and made my hubby fill one up too. Make sure you get the kind with the slip on the back to attached to your luggage handle. Also, it's wise to plan based on your luggage allowances or cost of extra bag vs carry on. We were allowed two each and only checked one on the outbound.
See the packable duffle HERE
Travel Iron/Steamer – none of my hotels had them in Italy.  I would try hard to find wrinkle free clothing as much as possible.  But if you NEED to have things ironed for a special event I like these you might want a travel iron or steamer.  *Remember some nicer hotels offer same or next day laundry service and some suites or AirBnb's have wash machines but rarely dryers. Here's the iron that I used. It was dual voltage so it didn't need a converter but you had to make sure to move the switch to the appropriate voltage.  It worked quite well seeing that there are usually no ironing boards.
Get Rowenta dual voltage travel iron/steamer it on Amazon: HERE
GoToob Toiletry Holders – if your favorite toiletries don't come in travel sizes or you don't want to keep buying travel sizes every time you go these tubes were awesome. They claim (and were for me) to be leak proof. I like that you can turn the cap to say what is inside.  Don't get the counterfeit models….get the original.  The small one's (1.25oz) were big enough for me but they come in a medium (2oz) and large (3oz) sizes too.
Shop Go Toob on Amazon:
HERE
Travel Compression sleeves
Compression socks and sleeves are known to help circulation on long flights. I prefer the sleeves without the toe.
Check out my favorites –
HERE
Travel Dual Voltage Hair Dryer
I was lucky enough to get this one as a gift and it was perfect. It worked in Europe and I didn't have to use those dryers that frizz my hair at the hotels. You don't need a converter for this, only flip the switch! Don't forget you do need an adapter though for the county you are going to.
Get the Drybar Baby Buttercup Travel Dual Voltage Hair Dryer
at Macy's HERE
or at Nordstrom HERE
And even a few more tips …
Don't forget to keep an eye and hand on your purse at all times – a cross body purse is a good way to go.
Converters and Adapters for specific country
Hint, get a curling iron or flat iron in that country for $30. It will work way better than yours with an adapter and won't blow up like mine did even WITH the high voltage adapter for curling irons. The same with a hair dryer unless you buy a travel dual voltage one like listed above. You still need an adapter for these, don't forget!
Laundry Bag – for all of your dirty laundry
Luggage Locks
Luggage Cable – a must for when you are taking trains. We also locked ours together in busy train stations, etc.
Febreeze and Dry Shampoo are a MUST! Clothes might not have been dirty but a quick refresh was necessary and helped multiple wearings.
Washcloths – just a note…A lot of parts of Europe do not do washcloths, except maybe in the pricier hotels, so if you are a washcloth user get some from the dollar store and pack them, use them, and toss them!
Have a safe trip and enjoy! Take lots of pictures! I hope this helps you feel comfortable on your trip. Please, no comments about all of the "supplies" …. this list is definitely not for the backpacker or carryon-er. 🙂
*Disclaimer – this blog post contains affiliate links. If you use these links I may receive a small commission at no extra cost to you. Thank you! Erica